A manager through many crises: Jonathan Pittman was persevering through industry challenges well before COVID-19 hit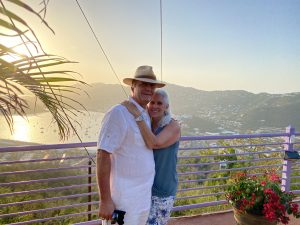 Before COVID-19 ushered in mask mandates and social distancing, Jonathan Pittman was already well-versed in how to navigate challenging times in the car dealership business.
Pittman, dealer principal of Radley Chevrolet Cadillac in Fredericksburg, had already been in the dealership world for four decades when the pandemic took hold last year.
"I've been through the elimination of Pontiac, Oldsmobile, and Saturn franchises. I've been through 15 percent interest rates, Cash for Clunkers, General Motors' strikes and bankruptcy," Jonathan says.
His story of persistence started long before he took the helm of Radley Automotive Group's Chevrolet and Cadillac stores in Fredericksburg. He still recalls the exact day he got into the car business: Jan. 1, 1980. His first dealership job was selling cars at a small used car lot while attending Germanna Community College in Fredericksburg.
"I would go to school from 8 a.m. to 11:30 a.m. I would sell cars from 12 p.m. to 6 p.m. then go back and take night classes from 7 p.m. to 10 p.m.," Jonathan says.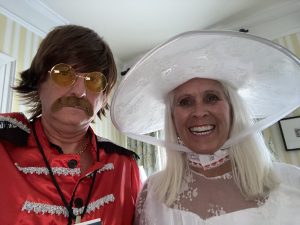 After college, he got an offer for a job as a tax preparer that would have paid him less money than he was earning part-time selling cars. So he stayed in the business and eventually came to Radley in 1996 as the used cars sales manager. Nowadays, Jonathan is guiding the Chevrolet and Cadillac franchise through COVID and a microchip shortage that's squeezed inventories at his store and dealerships nationwide.
"I'm a great crisis manager," Jonathan says. "I can always pivot the store. The organization comes out of the crisis better than we went into the crisis."
Let's hear from Jonathan about how his business switched gears during the past year.
What steps did your stores take in response to the pandemic?
We were really good about taking all the extra safety precautions to protect the employees. If I have sick employees, I'll lose the store. With about 125 vehicles a day coming into our service department, I was concerned about my employees getting in and out of the cars coming in for service. Were they going to be properly cleaned when the customer got out? We also needed to have them properly cleaned when it went from my technician back to the customer. That was a lot of our focus: having a clean working environment. We're also a very large GM wholesale parts distributor with six parts trucks on the road delivering parts within a 50-mile radius. When COVID came in, it started dawning on us: how many people were touching these boxes? How can I make sure the trucks were clean, and that the warehouses we were going into were clean? That was more of my focus than the sales side.
I first thought the sales side would shut down. But two or three weeks into COVID, we saw that people were sitting at home on the Internet all day and started buying vehicles. We bought picnic tables and put tents outside. We would do as much of our interaction and document-signing outside of the business under a tent with a picnic table than we did with customers inside the actual building.
What lessons did your dealership learn from selling cars during COVID-19?
One of the biggest things we learned is our store is not up to date with all of the technology we should have. The finance office needs the Reynolds & Reynolds docuPADs versus touching all these documents.
We found out we weren't up to date with General Motors' Shop, Click, Drive process to make it as easy as possible for a customer to buy a car on their own online. All of us found out that if you weren't doing electronic funding through the banks, you may sell a car, package a funding contract, send it to the bank and if bank has no staff, you're never getting the money or getting the title when there's payoffs. My project for 2021 and 2022 is investing more into the technology side of the business.
What steps should dealers be taking to be successful now and into the future?
As we're replacing baby boomer employees with Millennial and Generation Z employees and staff, we need to keep in mind that for their generation, time off is more important than money. We need to change our work pay plans and our schedules to accommodate what their needs are.
With everything being purchased online now, I also need to make it easier when a customer is buying an auto part from us online, scheduling their service appointments online, or trying to do an entire vehicle purchase online. It needs to be less forms, less clicks, and a quicker transaction.
During 2021, dealers have been spoiled by our tremendous monthly operating profits. We're having some of the best profits we've ever had in 40 years. But when the semiconductor chip shortage ends, and electric vehicles are being sold at dealerships at a rate of 10% of the market, I foresee that dealers' gross profits will drop down to a rate of under 12%. When that occurs, it's going to be more important for us dealers to have quicker parts inventory turnaround times and quicker used car inventory turnaround times. We'll need to increase turn times by 30% from current rates just to be able to stay profitable.
What are your thoughts on selling electric vehicles?
During 2021 and 2022, Radley Cadillac Chevrolet will be investing over $200,000 in infrastructure, special tools, and charging stations in order to be an EV-compliant dealer. Then I'll have it in an investment where the more EV cars we sell, I will be reducing my parts and service revenue in the future. So it makes me think: where is my return on investment actually going to come from? That does concern me a lot.
Personally, I do hope that the EV market is embraced by the public, and by the vehicle manufacturers and that we do stay the course and see this all the way through to make it work. I do fear the EV market will follow the successes of Hummer, Scion and Saturn. Manufacturers and dealers got on board in the past and invested millions of dollars in Hummer, Scion, and Saturn franchises, and then 10 years later, it all went away. That's one of my fears on the EV side.
I'm all in on EVs, and I hope that's the car I'm driving five years now, and we can move on from combustible engines.
What benefits do you get from being a member of VADA?
Don Hall and the team there are doing a terrific job representing the dealers.  Among the benefits we receive are their communications to dealers about what's coming up on the legal side. Let's take COVID last year. We were getting daily updates from VADA on dealing with COVID in the workplace and how dealers should be handling employees who have been infected with the virus.
COVID was new to all of us, and VADA did a tremendous job bringing us up to date daily with how to work through COVID. They've always done a great job representing us on the state level. Another benefit of VADA is every year they have a family-themed convention. It gives dealers a great time to truly reconnect with their spouses and children.