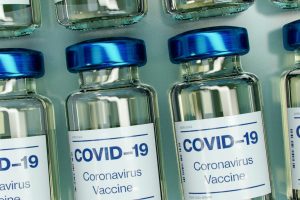 As you are aware, the Delta variant of COVID-19 is causing uncertainty in our world and confusion for many. Here are the
facts.
Vaccination is the best way to stop the spread of disease. Most all hospitalizations with COVID-19 (and deaths from it) are in unvaccinated people, and cases are growing. Encourage vaccination for your employees. As a business, you have the right to require vaccination for employees.
The Centers for Disease Control said in late July that even those who are vaccinated should resume wearing masks inside indoor public spaces in localities with rising new infections. In Virginia, this is most all localities. Find your locality and rate of transmission on this map.
The Virginia Department of Labor and Industry (DOLI) has not yet modified the Final Permanent Standard, Infectious Disease Prevention: SARS-CoV-2 Virus That Causes COVID-19 (FPS). The FPS requires unvaccinated employees to wear masks and to continue to observe other social distancing measures. Proposed changes to the FPS are being considered, but those changes will still impose restrictions on unvaccinated employees and will require employers to continue sanitation and training requirements if employees remain unvaccinated.
What do we make of these facts when it comes to Virginia's auto dealerships?
How you run your business is up to you, within the bounds of the Code of Virginia and federal requirements.
If you choose to ask all customers and employees regardless of vaccine status to wear a mask indoors, we have created signage for your stores (below).
If you choose to mandate vaccinations for your workers, we encourage you to speak to your employment attorney for further guidance.
Care to update your mask policy?
If you want to ask everyone to wear a mask (again), we've created signage for you. Click on this image to download a free PDF for your store doors.
If you choose to continue allowing no masks for vaccinated customers and employees, here's a sign you can use.
For questions on requiring employees to be vaccinated or having employees show proof of having done so, see questions 19 thru 23 on the Virginia Department of Labor and Industry Final Standard for COVID-19 FAQs.