RICHMOND, VA (JULY 21, 2021) — The Virginia Automobile Dealers Association named new members to its Leadership team to fight and advocate for the state's franchised new car and truck dealers.
Emily Marlow Beck, the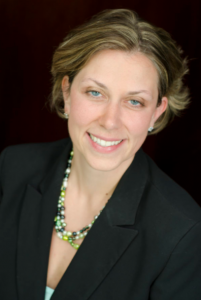 third-generation owner of Marlow Auto Group in Front Royal, Va., was named Chairwoman of the VADA's Board of Directors. She joined the VADA Board in 2013. Beck attended the University of Virginia and earned her J.D. from American University before becoming a partner at Hudson Cook LLP, a law firm with offices throughout the U.S. specializing in consumer credit compliance. In 2010, Beck became president of Marlow Auto Group, which operates three stores in Front Royal, Winchester and Luray, Va. The dealerships sell and service Chrysler, Jeep, Dodge, Ram, Nissan, and Ford vehicles.
Beck's background gives her valuable insight into many of the legal issues dealers face, said Don Hall, VADA President and CEO. "Emily grew up around the business her whole life," Hall said. "She is a woman full of integrity. She's less about her — she's more about the greater good, and I have no doubt she is the right person for the role."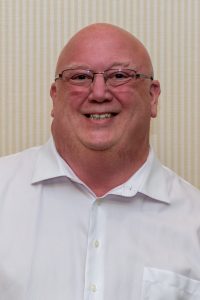 David Dillon, president and general manager at Roanoke's First Team Auto Mall, was named to the VADA's Board of Directors in 2019 and elected as Secretary as of July 1, 2021. Dillon has been a fixture in the Roanoke-area car selling business since 1988. Over three decades, Dillon worked his way up through the ranks and became the leader of one of Virginia's most successful franchise dealerships.
Additional Executive Committee leaders, all longtime VADA Board members, include:
·      Liza Myers Borches, Vice Chairwoman (Carter Myers Automotive)
·      Mike Beyer, Treasurer (Beyer Automotive Group)
·      Don Hall, President (VADA)
·      Thomas Bates, Immediate Past Chairman (RK Chevrolet Subaru)
·      Rick Gallaer, PAC Chairman (POMOCO Automotive)
·      Mark Tysinger, Legislative Chairman (Tysinger Motor Co. Inc.)
About VADA
Founded in 1943, the Virginia Automobile Dealers Association represents the interests of the Commonwealth's franchised new car and truck dealers. VADA works every day to uphold Virginia's laws to protect the state industry's 450 dealerships and 65,000 jobs from unfair trade practices. As Virginia's top retail lobbying association, VADA's influence in state politics has helped craft some of the nation's toughest franchise laws and progressive legislation to the benefit of the Commonwealth's auto dealers. Today, other states model their legislation by Virginia's lead and consult VADA for legal and regulatory advice.