From a GM strike to COVID-19, Tom Bates has taken RK Auto through last year's challenges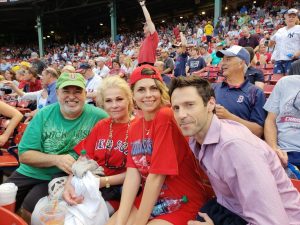 Tom Bates, chairman of VADA's board of directors, has spent 45 years in the retail automotive industry. In December 2019, he purchased Virginia Beach's RK Automotive Group from Bob Kline and the Kline family.
At the time he took full ownership of that business (RK Chevrolet, RK Subaru, and RK Used), General Motors was reeling from a strike that cut production and inventories at Bates' business and dealerships across the country. Months later, the country was hit by the COVID-19 pandemic that shut down the economy and closed many businesses around the country.
But his business survived, and today Bates continues to work there with his son, Skylar, and his daughter Logan.
In coming years, Bates plans to retire so his children can run the business. Tom is stepping down as chair of VADA's board of directors and Emily Beck with Marlow Motors will take over as chair during next month's convention.
We asked Tom to reflect on the challenges of running a business in age of COVID-19 and what it's going to take for dealers to be successful going forward.
You bought this dealership in late 2019. You became the owner, but you're also looking to retire soon. So was the goal to bring ownership into the family?
That's right. Starting off with nothing, I kind of chipped away and over time purchased a greater ownership stake in the RK dealerships.   Then I bought RK Toyota in Hampton with Bob, and then we sold the dealership and did very well on the sale, which gave me the funds to buy into more of RK Chevrolet, which seemed impossible years ago.
With COVID and the strike, what has the last year been like for you and your team?
I've probably worked more in the last year and a half than I have in the last 10 years, maybe by another 10-15 hours a week. The reason was existence. You can't tell a bank, 'listen, there's COVID and there's a strike and we're brand new, and we'd like to not pay the mortgage this month.' That doesn't fly. It was a very uncertain time. I just did what I always did, which is to get in and try to make every customer count. It was difficult. We did, I would say, as well as anybody at the cost of my supposed semi-retirement. It's been a rough road.
You've been acquiring and building dealerships in this era of corporate groups coming in and buying dealers. What's that been like to take on some of the big guys out there?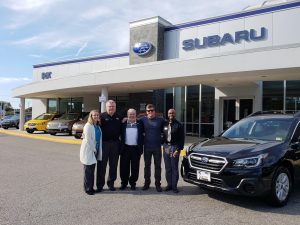 I get offers every day that almost plead for us to sell to them. We have probably the best street corner in Virginia — on the corner of Lynnhaven Parkway and Virginia Beach Boulevard. Half a million people go by every weekend. And another half a million to a million people go by during the weekday. So a terrific corner, and one of our phrases is 'Right on the corner, right on the price.'
The big advantage here is all people have to do is call my extension or come over to my office, and they can talk to the boss. If you're in one of those corporate-run dealerships, no one's talking to the boss. The boss there, he's not spending his time sitting down in a Monday morning meeting — like the one we just finished — and talking first about how the employees are doing. We talk about anything from who needs money to buy a new house to who's getting married, divorced, had a kid. The loyalty here is incredible.
I'm 69 and transitioning to having millennials work here has been extraordinarily interesting. They want to know 'why' about everything. The older generation, we would take instruction and do what we're supposed to do and get paid for what we did. Millennials want to know 'why' before they're going to do it. They want to justify whether it fits their emotional, mental, cultural, spiritual values, and there's nothing wrong with that. But it takes a lot more time to get through that to get them to be in the company, to be part of the company, and to be part of the future of the company. It's a whole new task.
We make a difference in the community one salesperson, clerk, or mechanic at a time. We hire, train, groom, and nurture them into a caring, solid citizen who becomes a better parent, sibling, child, or friend and adds value to our community and therefore our fellow citizens. Most people don't get training on the topics of "life and wife." By instilling and conditioning good values into our staff, they get to engage in life with an open heart and some skills to add value to everyone they meet. They learn how to be a better husband or wife and parent their children better than their parents did. People don't realize that most parents never went to parenting school.
With millennials, if they meet five or six different people that talk good about the company, they become part of the company and feel valued and feel comfortable in the company. This gives them a chance to interact on a personal level with staff instead of only on a cell phone. I feel that basic communication skills are losing ground too quickly, and it's important to try to make a little difference.
What's it going to take to be successful as a dealer going forward in this kind of new world that we're in?
Well, really, it depends. If you're talking about one of these corporate dealers, it all comes down to computers and checking the boxes. And it's really a false reality, because many of them simply look at the bottom line and cost cuts.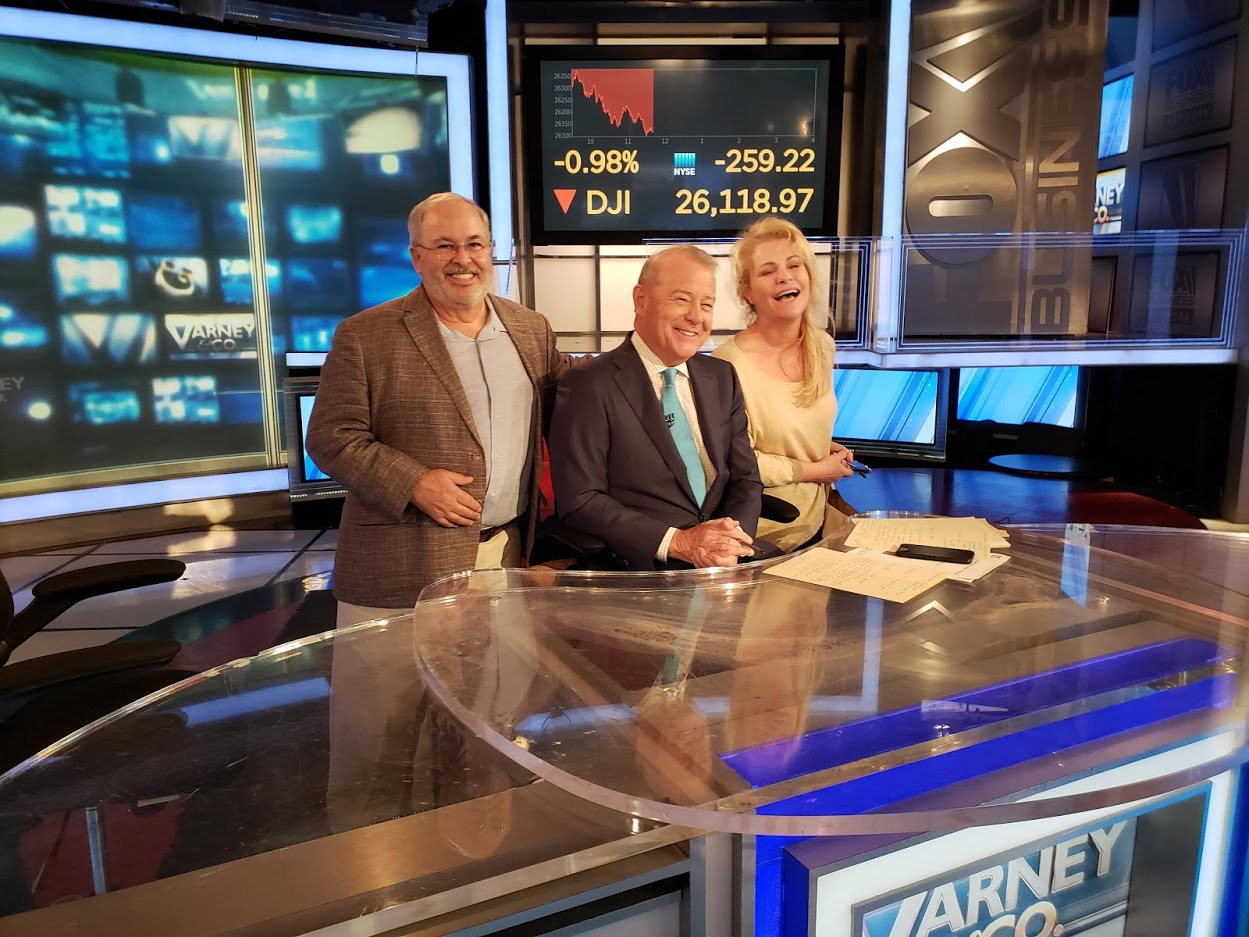 A smaller dealership — a large, single-point dealership — you get to and you need to learn who your customers are and get personally involved. We're involved in 200 charities over the last 40 years. Anybody that has causes — the Boy Scouts, food banks or whatever it is — we personally involve ourselves. We get involved in the politics. We get involved in the community centers. We at RK Auto have the Protecting Children Foundation, with myself as the founder and chairman. We help children and teens who have been sexually abused, have weekend food deficiencies, or have been caught up in opioid and heroin overdose issues themselves, or with family or friends. We help out, in person, to ensure local children are safe, sound, and sober.
The success is keeping people that grow. It takes an oak tree 100 years to grow 100 feet. It takes a great person many years of conditioning their actions and taking care of people in hopes of having them come back and do business again and make a difference here at RK and the Greater Virginia Beach area.
What is the importance of the VADA going forward? What value does VADA bring to Virginia dealers?
President and CEO Don Hall has done a beautiful job recruiting people into VADA who care and are willing to take their time, energy, and back up their mouths with a little bit of money to make sure that the dealers in Virginia are protected. VADA legal counsel Anne Gambardella is a brilliant shining light to help steer and protect us from legal missteps along the way. There are 65,000 dealership owners, employees, vendors and affiliates, so it touches hundreds of thousands of people across Virginia.
VADA has been trying to legislate some protective measures as the Amazons and the Teslas and all these people kind of break all the rules because they have so much money. With lobbyists, if you have enough money, you can get a lot of things done. We've done a great job in trying to do that. And I've gone through the VADA ranks, of course now I'm the chairman of the executive board and this is my last year in that office. For me, politically, the theme is to do the right thing for the people we represent. We support Democrats and Republicans so that they know VADA is a balanced entity trying to help the good of both sides. Most of us are not afraid to work and get involved for the right thing to happen.