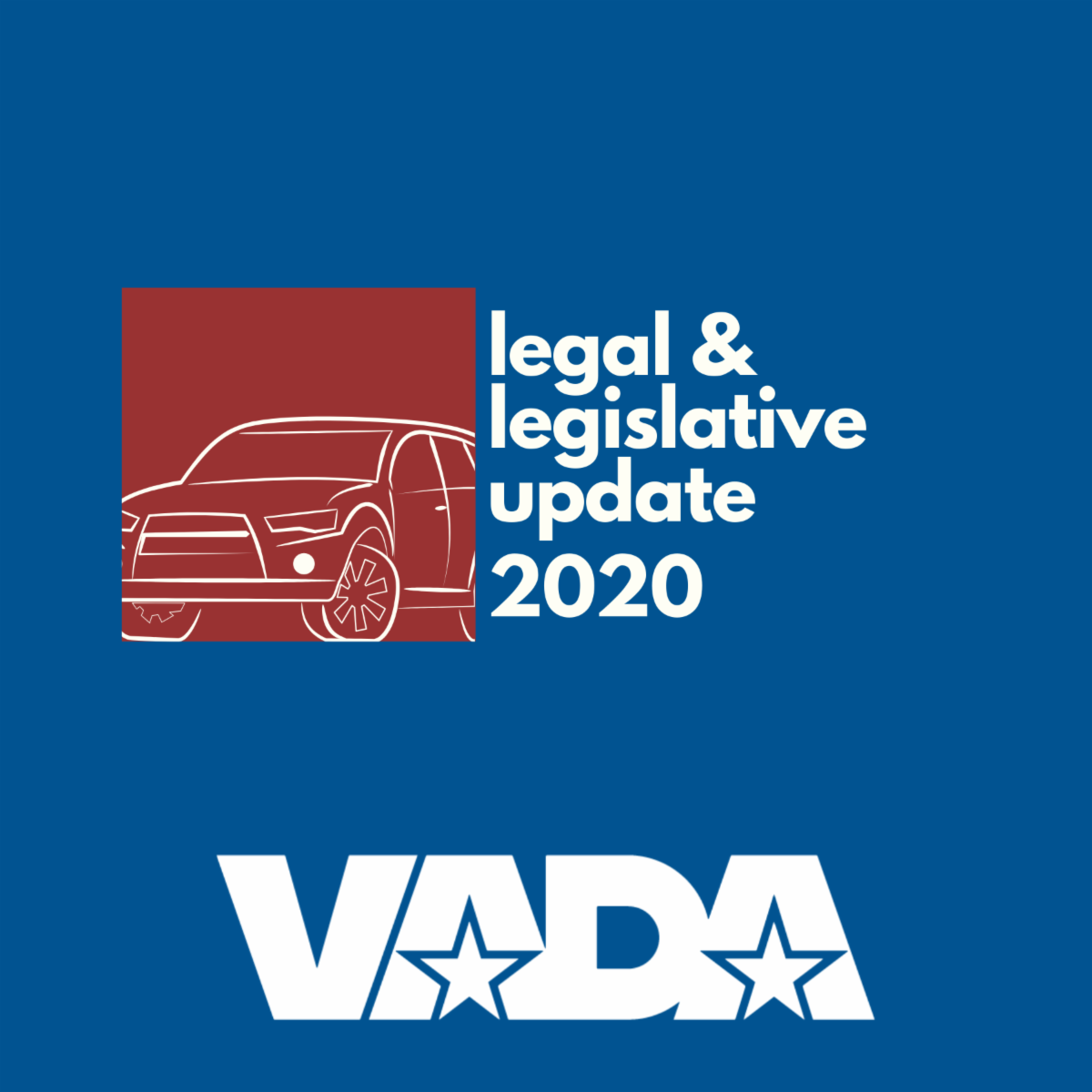 June 30, 2020
On June 22, 2020, VADA held its annual Legal & Legislative Update. We covered a range of topics, including:
Employment law changes
Minimum wage
Safety inspections
Peer-to-peer vehicle sharing
Dealer plates (specialty tags)
Upcoming 2021 legislative session, including warranty reimbursement and consumer data security
Expected changes due to COVID-19
COVID-19 legal considerations
Open to members of VADA, we are now making the update available to those who have interest. View Part 1, Part 2, and Part 3. You may also view/download the PDF of the presentation.
The content on this webpage is not intended as legal advice. If you require legal advice, please contact your attorney. The content on this webpage reflects information at the time the content was created and, given the changing circumstances surrounding COVID-19, is subject to change at any time.