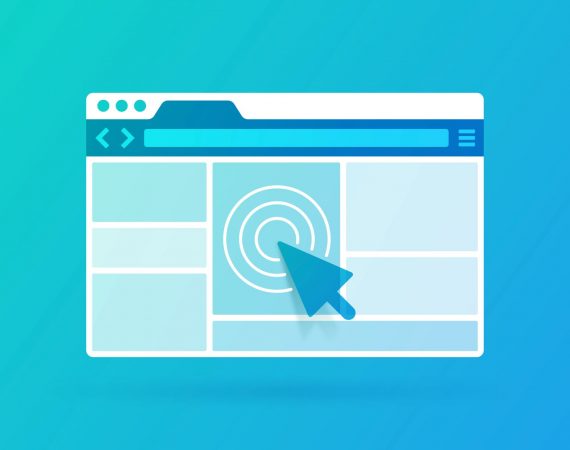 Dealer Websites and ADA Compliance
From time to time, businesses face challenges to their accommodations for the disabled under the federal Americans with Disabilities Act.  The latest area for challenge is websites, with claims they must be accessible for the hearing and vision impaired.  As lawsuits involving website accessibility and ADA compliance multiply, dealers must be aware of the potential threat to their businesses.  There are solutions to accommodate the hearing and vision impaired.
Rundown of the National Trend
Over the last several years, federal courts have experienced an influx of cases involving the Americans with Disabilities Act (ADA) and its applicability to websites of businesses open to the public.  In 2018, there were 2,258 ADA Title III cases nationwide, up 177% from the previous year.  These articles are illustrative of the high volume.
A question for many is how to comply with the ADA, which "prohibits discrimination on the basis of disability in the activities of places of public accommodations," online.
What is a "place of public accommodation," you ask?  As gov points out, places of public accommodation are "businesses that are generally open to the public and that fall into one of the 12 categories listed in the ADA, such as restaurants, movie theaters, schools, day care facilities, recreation facilities, and doctors' offices."  The definition and full list can be found on this website under Section 36.104, Definitions.
While other federal laws involve web accessibility, the ADA is the most pertinent, and the Department of Justice (DOJ) has stated that the ADA applies to websites.
ADA Title III applies to places of public accommodation or businesses open to the public, like a Domino's pizza store.  ADA Title II applies to localities like the City of Richmond.
Last year, Congress asked DOJ to publicly disregard some private industry guidelines, which plaintiffs like to reference to allege noncompliance, and instead issue federal guidelines.
DOJ has not issued guidelines, but they also have not adopted the private industry standards, known as the Web Content Accessibility Guidelines.  DOJ put the ball in Congress's court to legislate on the matter.
As a result of DOJ and Congressional inaction, federal courts are left to wade through this perceived gray area of the law—how broadly should they all interpret places of public accommodation?  How does a website become compliant?  And plaintiffs are doing what they can to capitalize on the ambiguity.
Plaintiffs—mostly from California, Florida, and New York and mostly with vision or hearing disabilities—are claiming that websites of businesses open to the public are, in and of themselves, public accommodations.  Pointing to ADA language, their argument is often that a given website prevents them full and equal enjoyment of a business's goods and services. In other words, the allegations are that the websites discriminate in violation of federal law.
In response, some federal courts have focused less on whether websites are public accommodations and more on whether a website prevents those with a disability from fully and equally enjoying the goods, services, etc. of such a business.  It is the "nexus" between website and store, and its impact on the disabled, that courts mention.  For instance, does a Domino's Pizza website allow a blind person to fully and equally access the goods and services of a Domino's store?  That was a case in the Ninth Circuit Court of Appeals, which covers California and other western states.  Finding a sufficient "nexus," the Ninth Circuit ruled against Domino's.
The Fourth Circuit Court of Appeals, which encompasses Virginia, has only narrowly decided a case of this sort.  There, the court did not address the merits of the suit.  Instead, it decided the case on a procedural issue—the plaintiff's lack of "standing," e., the plaintiff's ability to bring the action at all.
What does this mean for you and your business?
Most of the past or pending lawsuits in this arena do not involve car dealerships.  And most of such cases have not been filed in Virginia.  However, that does not mean you should ignore this rising threat to businesses across America, especially without more established legal precedent from the federal appellate court that covers Virginia.
NADA's Stance
NADA takes the position that the federal government should provide a "safe harbor," considering the high number of lawsuits, so that dealerships know how to comply with the ADA.  In a statement on dealership website accessibility, NADA also wrote the following:
"Given that website vendors and vehicle manufacturers have begun to offer website accessibility products, dealers should consider (at least) the following when evaluating whether to invest in such products:
Will investing in website accessibility lead to an increase in business?
Will investing in website accessibility reduce significant risks of legal liability, out-of-pocket legal costs, and related negative publicity? This evaluation should be made in conjunction with dealership legal counsel and insurers."
How can you try to avoid this type of lawsuit?
There is no federally-issued roadmap on how to achieve full ADA compliance in this area that dealers can reference.  That said, we recommend you communicate with your company's legal counsel to determine how to best guard against a lawsuit of this nature and the possible attendant negative publicity.  One measure might be to alter your company's online presence through your current website provider.
Dealer.com has teamed with AudioEye to help dealers address this growing issue.  AudioEye describes its product as "the accessibility solution of choice for dealerships and dealer groups because we lead with technology in a proven process that guarantees speed-to-compliance with ADA-related requirements."  Dealer.com has informed VADA that AudioEye is an optional add-on to a dealer's website package.
Please reach out to Anne Gambardella, Esq. or Tommy Lukish, Esq. with any questions.  Anne can be reached at AGambardella@vada.com or (804) 545-3006.  Tommy is available at TLukish@vada.com or (804) 545-3028.