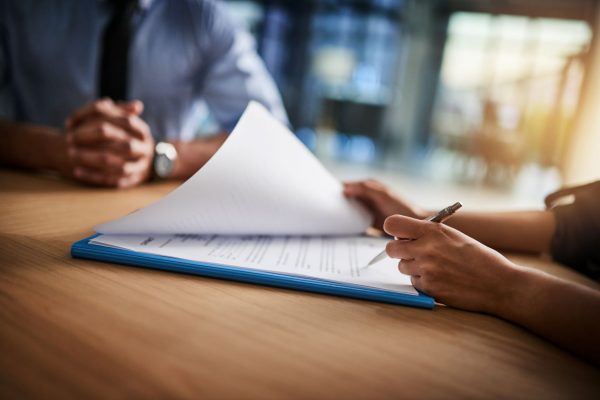 We have written regularly about the need to quickly access franchise documents and materials. If you wish to challenge a decision or action by your franchisor, state law is critical. However, state law may not fully cover every subject. Then, your dealer agreement will control.
Policy announcements on sales, warranty, or recall compensation are often in bulletins. If you wish to challenge factory decisions applying the policy to your dealership, the specific terms of that policy announcement will be critical.
Despite our warnings, we regularly get inquiries from dealers who do not have critical franchise information including their dealer sales and service agreements. Here is a reminder.
What should you be keeping?  There are many documents you should have available if you must consult them.
The most critical document is your dealer sales and service agreement. That is the "constitution" governing the relationship with your franchisor. It sets forth the franchisor's rights and your rights.
Most dealer sales and service agreements have addenda whether they are for the market area definition, a description of your facilities, or a requirement for capital standards. Those may be critical if you need to determine your rights in any action taken by a franchisor.
Most franchisors reserve the right to amend the DSSA agreement unilaterally (meaning without your consent and most often to your detriment). If you get a DSSA amendment, it will affect the terms of the "constitution", and you should save them.
Incentive policies, warranty and recall compensation policies, and similar factory programs come in bulletins. Do you want to challenge a failure to pay or a chargeback? Know the program.
Manufacturers have manuals, whether they are for accounting, warranty practices, or dealer operations. These contain information important to your factory relationship. For example, do you want to seek indemnification from your manufacturer for a lawsuit targeting you as a defendant? Your manual will tell you how to do that.
Advisories and technical bulletins. Product communications are more critical than ever because of the number of recalls and near recall problems your factory frequently addresses. If your service department does a warranty or recall job improperly, especially if the job must be redone, because an advisory was not followed, you are risking nonpayment or a chargeback for tens of thousands or even hundreds of thousands of dollars.
So what do you do?
Are there holes in your franchise materials? Review what you have. Do you have your full dealer sales and service agreement? How about the standard terms? How about the addenda? If you do not have them, get them. Tell your factory representative you are going through an internal financial and operational audit, and ensuring you have a full set of manufacturer documents is part of that. Request any missing documents. You will be surprised how long it takes, which is why you should do it when you are not in crisis mode. If you are facing a crisis because of a franchisor demand, and you do not have your documents, you are unlikely to get them from your factory representative when you need them.
Establish protocols for receiving and keeping all communications from your franchisor. Today, they come through the computer. Or they may still come in the mail. Or both. Someone must be in charge to receive and properly handle them.
Understand every franchise document you get. Someone should review every factory communication. Is it threatening? That should go to the dealer. Does it pertain to sales incentive programs? A copy should go to the sales department. Does it pertain to recalls or warranty issues? A copy should go to the service department. No matter to whom they are directed, however, make sure that the copy of the materials is kept in a central location digitally and in hard copy form.
Cyber storage makes it easy for a dealer to have a full set of documents. You have established protocols for obtaining and retaining documents. Where do you keep them? Definitely in the general office or in the dealer's files. However, digital storage makes it easy for the dealer to have a virtual copy of all documents that can be accessed from anywhere. The same is true for the dealership's controller or any other critical person designated by the dealer to have access to critical information.