On November 13th & 14th, we hosted our VADA Board of Directors and Committee Meetings at the Commonwealth Club in Richmond.
During these meetings, we provided an overview of the state of our Association and led discussions about issues that are currently affecting our Virginia dealers.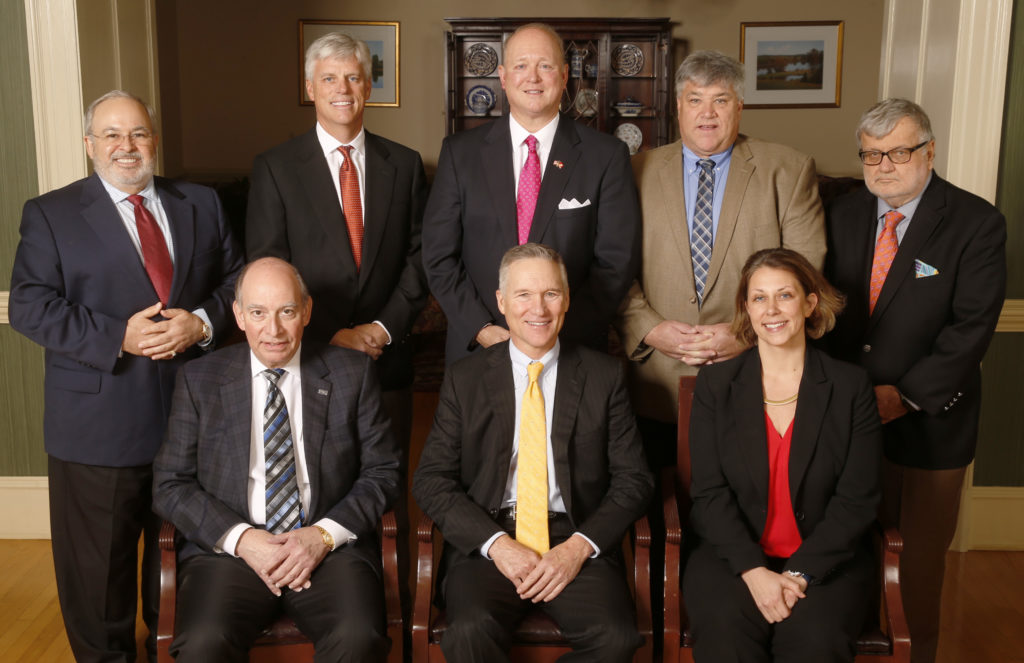 VADA newly elected Executive Committee (from left to right): Tom Bates, Treasurer; Burke O'Malley, PAC Chairman; Don Hall, President & CEO; Mike Huff, Immediate Past Chairman; Rick Gallaer, Legislative Chair; (seated) Dave Perno, Vice Chairman; Mark Tysinger, Chairman; Emily Marlow Beck, Secretary.
We also examined the current political environment and reviewed some of the concerns we will bring to the General Assembly this January in our mission to protect your franchise rights.
This of course is not possible without a successful PAC. The PAC is critical to ensuring that new car and truck dealers maintain a strong, unified voice in Virginia's political process. We are still working on reaching our goal, so if you would like to contribute, please visit our website.
Thank you again to all who participated. VADA would not be one of the most influential trade associations in the Commonwealth if it weren't for your continued support.