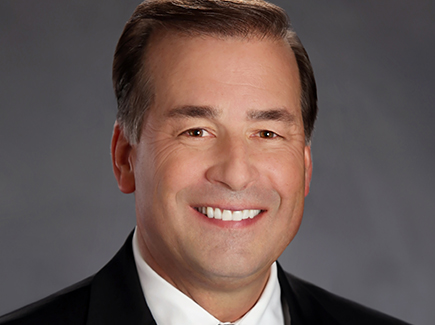 Congratulations to Ron Kody for his Community Service
and Industry Accomplishments
VADA's Executive Committee is pleased to announce Ron Kody, President of Richmond Ford, has been nominated for the 2019 TIME Dealer of the Year Award. We are extremely proud of him and his accomplishments. The TIME Dealer of the Year program honors new-car dealers in America who exhibit exceptional performance in their dealerships and perform distinguished community service. Ron will represent Virginia at the annual NADA show in January.
"The most rewarding part of my automotive career has been building a group of businesses that provide stability and opportunity for our team of employees," nominee Kody said. "We strive to turn a job into a career."
Kody and his staff are actively involved in various causes, with the dealership serving as a backdrop for philanthropic events, including an annual St. Jude Children's Research Hospital Radiothon. In addition, he supports Susan G. Komen (Race for the Cure); Alzheimer's Association (Walk to End Alzheimer's); MADD (Mothers Against Drunk Driving) Tie One On For Safety (campaign to prevent drunk driving around the holidays); and the Wildlife Foundation of Virginia, to name a few.
For his good works, Kody was one of three dealers in the United States to receive the prestigious Ford Motor Company Salute to Dealers in 2015, which honors dealers that make a commitment of their time and resources to improve the lives of those in need.
"This award means so much to the entire Richmond Ford team as we have given more than $1 million in monetary contributions, but, more importantly, we invest our time," he said. "We hand-select charities and causes that make a difference in the lives of not only our neighbors, but also our team."
A 1977 graduate of Annandale High School in Annandale, Virginia, Kody graduated magna cum laude with a B.S. in computer science from West Virginia University in Morgantown in 1981, where he was a member of Sigma Chi fraternity.
He worked for 14 years at IBM in White Plains, New York, before joining Koons of Manassas in Manassas, Virginia, in 1995. Having built relationships in the automotive business during college and sparked by his brother Tom who was already in the industry, he decided to switch careers.
"I was originally hired by my good friend, who was the dealer at Koons of Manassas," he said. "I temporarily moved my family to Oklahoma City, Oklahoma, for 10 months to get exposure in the business and learn variable operations from another respected dealer who agreed to help train me." When he returned to the Manassas dealership, he quickly moved up the ranks to general manager.
In 2007, Kody founded Richmond Ford and today, he also owns Richmond Ford West in Glen Allen, Virginia, as well as Richmond Ford Commercial Trucks and Richmond Ford Collision Center, both in Richmond.
Kody graduated from the NADA Academy and credits his prior management and sales experience at IBM as contributing to his success. "I have a passion for providing a fun and rewarding work environment that fosters teamwork," he said.
An advocate for dealers throughout the state, Kody was appointed by the governor to serve on the Virginia Motor Vehicle Dealer Board, for which he is vice chairman. "My role on the board has allowed me to shape the future and interpretation of laws dealing with both franchise and independent dealers," he said.
Congratulations Ron!