The Latest from Virginia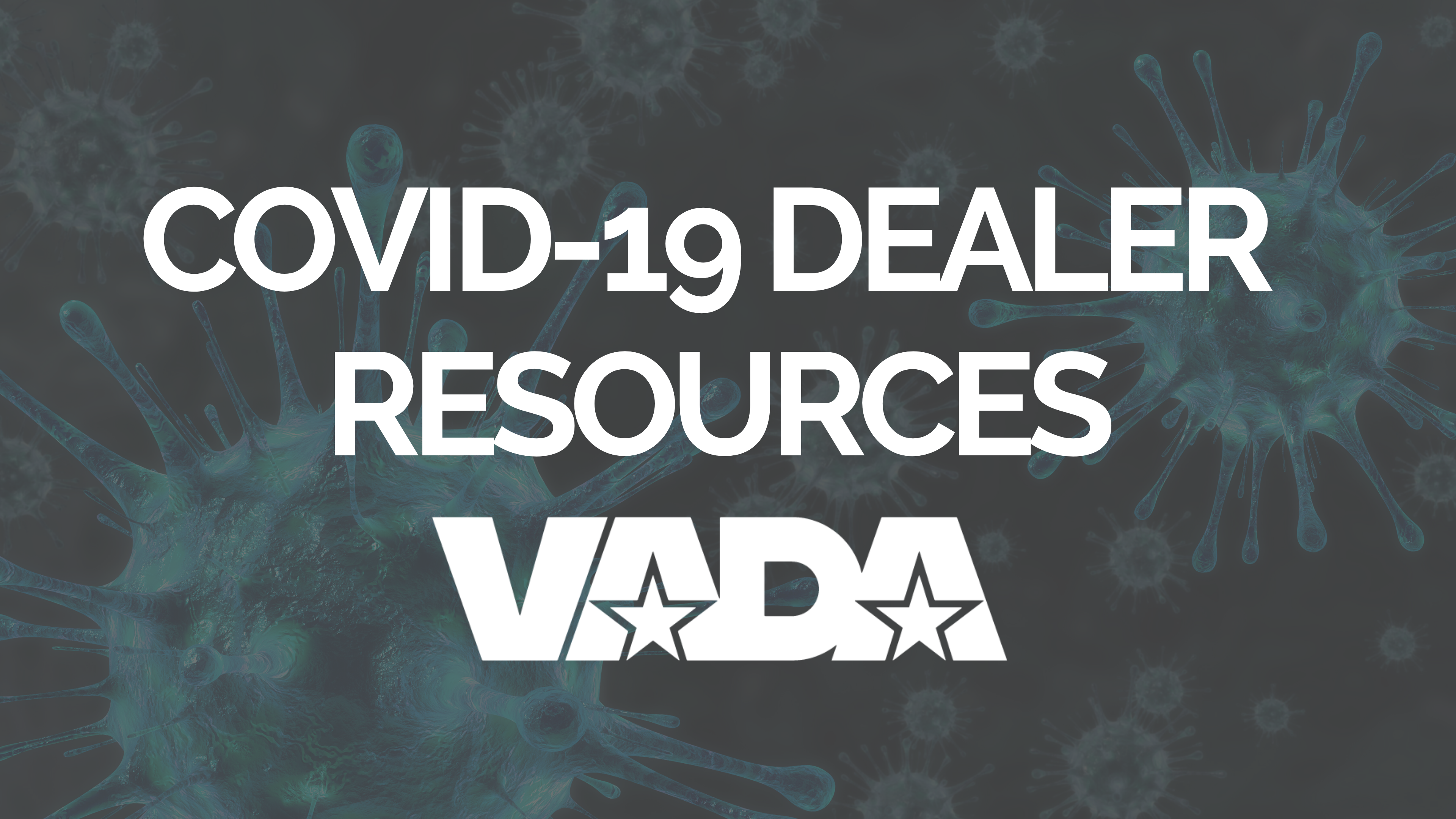 Gov. Northam's Executive Orders
Additional resources:
DMV and Motor Vehicle Dealer Board
Starting Monday (May 18), the Virginia DMV began reopening CSCs statewide. As its website states, "DMV is taking every precaution in planning a thoughtful, phased approach to safely reopening customer service centers." Click here to learn more about the agency's reopening plan.
The agency urges customers to use online or mail service when possible. When it's not, DMV will serve customers in person and by appointment. That includes administering salesperson and dealer-operator testing. Click here to schedule an appointment.
We have been working with the Virginia Motor Vehicle Dealer Board to expand salesperson testing capability without reliance on a DMV appointment.
Dealers may reach out to the Dealer Board for remote testing, by-appointment, at a dealership. For appointments, call Ann Majors at (804) 367-1100, ext. 3016#.
We thank the DMV and Dealer Board staff for their assistance.
Virginia Executive Directives
Third Amended Executive Directive Seven
Effective May 27, 2020 unless amended or rescinded by further Executive Directive.
Reflects DMV's phased reopening, which began May 18, 2020.
Extends the validity of every driver, vehicle, special identification, and driver credential set to expire on or before July 31, 2020, for up to 90 days not to exceed August 31, 2020.
Amended Executive Directive Eight
Effective April 23, 2020 until July 31, 2020 unless amended or rescinded.
Requires the Virginia State Police to suspend enforcement of motor vehicle safety inspections.
More from Virginia Government
The content on this webpage is not intended as legal advice. If you require legal advice, please contact your attorney. The content on this webpage reflects information at the time the content was created and, given the changing circumstances surrounding COVID-19, is subject to change at any time.