The Latest from Washington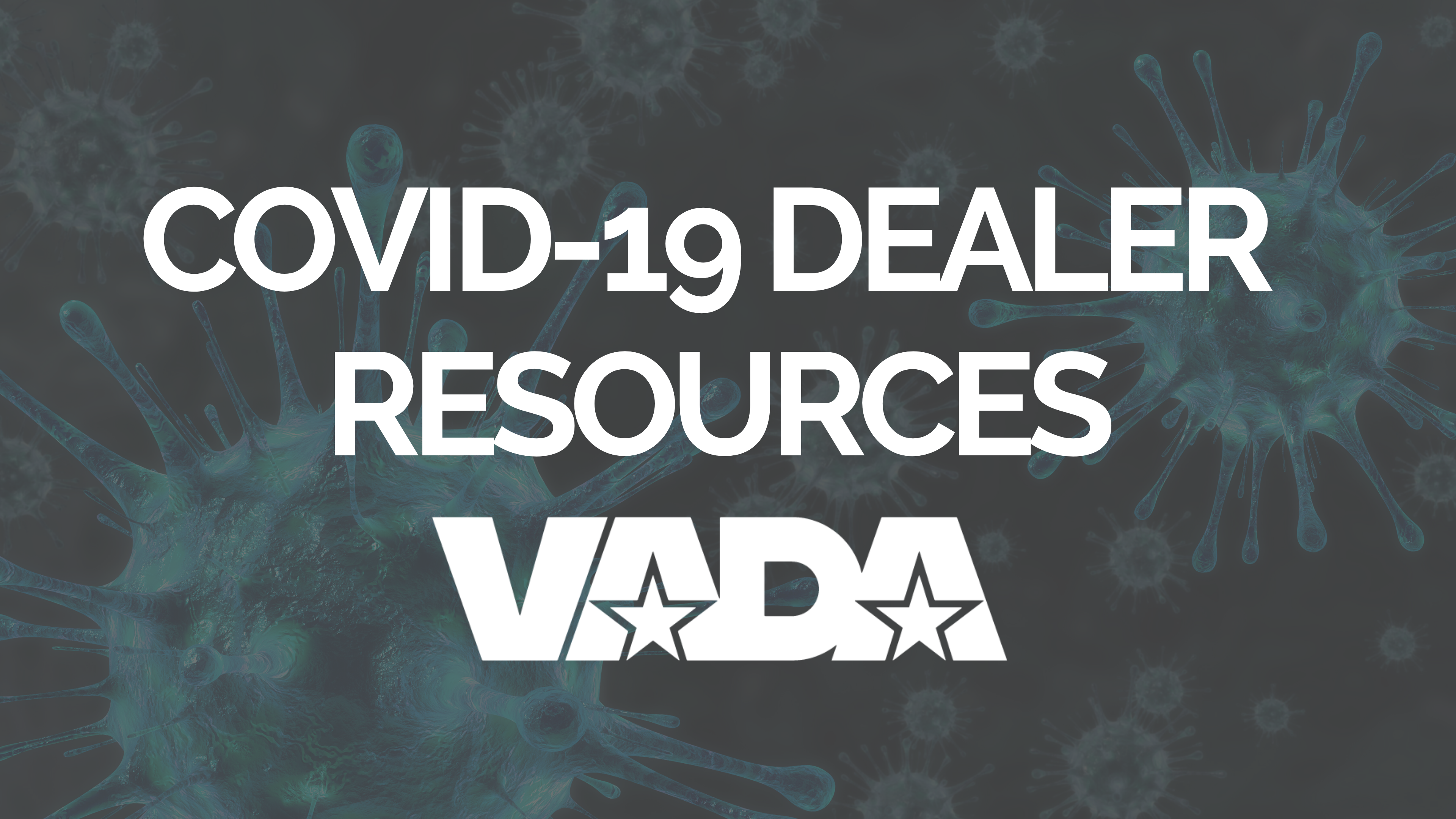 In addition to the following, NADA's Regulatory Compliance Webpage provides helpful resources on the latest from Washington, D.C.
CARES Act, Paycheck Protection Program (PPP), and Paycheck Protection Program Flexibility Act (PPPFA)
June 8: Treasury Secretary Steven Mnuchin and SBA Administrator Jovita Carranza issued a joint statement on the law's enactment. The agency heads expressed gratitude to the President and members of Congress for legislation they claim "will provide businesses with more time and flexibility to keep their employees on the payroll and ensure their continued operations as we safely reopen our country."
As expected, SBA and Treasury also announced they "will promptly issue rules and guidance, a modified borrower application form, and a modified loan forgiveness application implementing these legislative amendments to the PPP." Read the full release.
June 5: President Donald Trump signed the Paycheck Protection Program Flexibility Act (PPPFA), bringing several critical changes to the Paycheck Protection Program (PPP). Read our overview here.
NADA CARES Act, PPP, and PPPFA Resources
More on PPP: Get the new borrower application for the Paycheck Protection Program. After you fill it out, the next step is to find a U.S. Small Business Administration-approved lender in Virginia. Talk to your own banker or search here for a current list of Virginia's SBA approved banks.
The Coronavirus Aid, Relief, and Economic Security (CARES) Act is the third major legislation passed by Congress and enacted by the President. Small and midsized businesses may apply for U.S. Small Business Administration (SBA) loans pursuant to the new Paycheck Protection Program created by the law.
The IRS has issued guidance for claiming Employee Retention Credit under the CARES Act and credits for emergency paid sick leave and emergency paid family leave under the Families First Coronavirus Response Act (FFCRA). Apply for the credits using this combined form.
Main Street Lending Program
The Federal Reserve and U.S. Treasury's Main Street Lending Program is designed to provide further payroll assistance for small and midsized businesses affected by the coronavirus. See NADA's guidance on the Program. If you've obtained a PPP loan, you are not prevented from obtaining financial assistance under the Main Street Lending Program. However, certain restrictions of Main Street loan recipients may keep dealers from wanting to pursue such a loan. NADA's Paul Metrey wrote the Federal Reserve, thanking the Fed and asking that it remove these unnecessary limitations. See the letter.
UPDATE: Federal Reserve and Treasury Department Announce Enhancements to Main Street Lending Program.
FFCRA
Quick Links to Recent FAQs:
The Families First Coronavirus Response Act enacted by the President on April 1, 2020, includes several provisions to protect American workers and assist employers in providing emergency paid sick leave, as well as paid family leave in the case of school closures, for working families impacted by COVID-19. View the NADA FAQs here and DOL FAQs here.
The U.S. Department of Labor plays a major role in implementing the Families First Coronavirus Response Act (FFCRA) and has provided updated information about the new law on its website:
Additional Resources:
Understanding Government Responses to COVID-19: The House Ways and Means Committee has assembled a comprehensive FAQ to help explain how the federal government is responding to the coronavirus pandemic. It covers what small businesses, seniors, and workers need to know and is broken into sections about what Congress has passed, what Congress is going to do next, and what the Administration has done to help Americans fight this global pandemic.
The IRS has released a publication outlining new employer tax credits, including employee retention credit and leave credits. In addition to the publication, click here for more details.
OSHA
OSHA has released guidance that may be useful as Virginia businesses experience fewer restrictions. Below, you'll find both general guidance for all workers and employers plus some industry-specific documents.
General Guidance
Industry-Specific Guidance
As a reminder, defensibility of COVID-19 workers' compensation claims is largely contingent upon dealerships taking the appropriate precautions as defined by the Centers for Disease Control and Prevention (CDC) and OSHA. For more on OSHA requirements or the latest from the Virginia Occupational Safety and Health (VOSH) Program, contact VADA Group Self-Insurance Association (GSIA) Executive Manager Michael Allen.
Upcoming NADA Webinars
NADA has several webinars on the laws and programs mentioned above. Watch them here.
The content on this webpage is not intended as legal advice. If you require legal advice, please contact your attorney. The content on this webpage reflects information at the time the content was created and, given the changing circumstances surrounding COVID-19, is subject to change at any time.