Help for your business and employees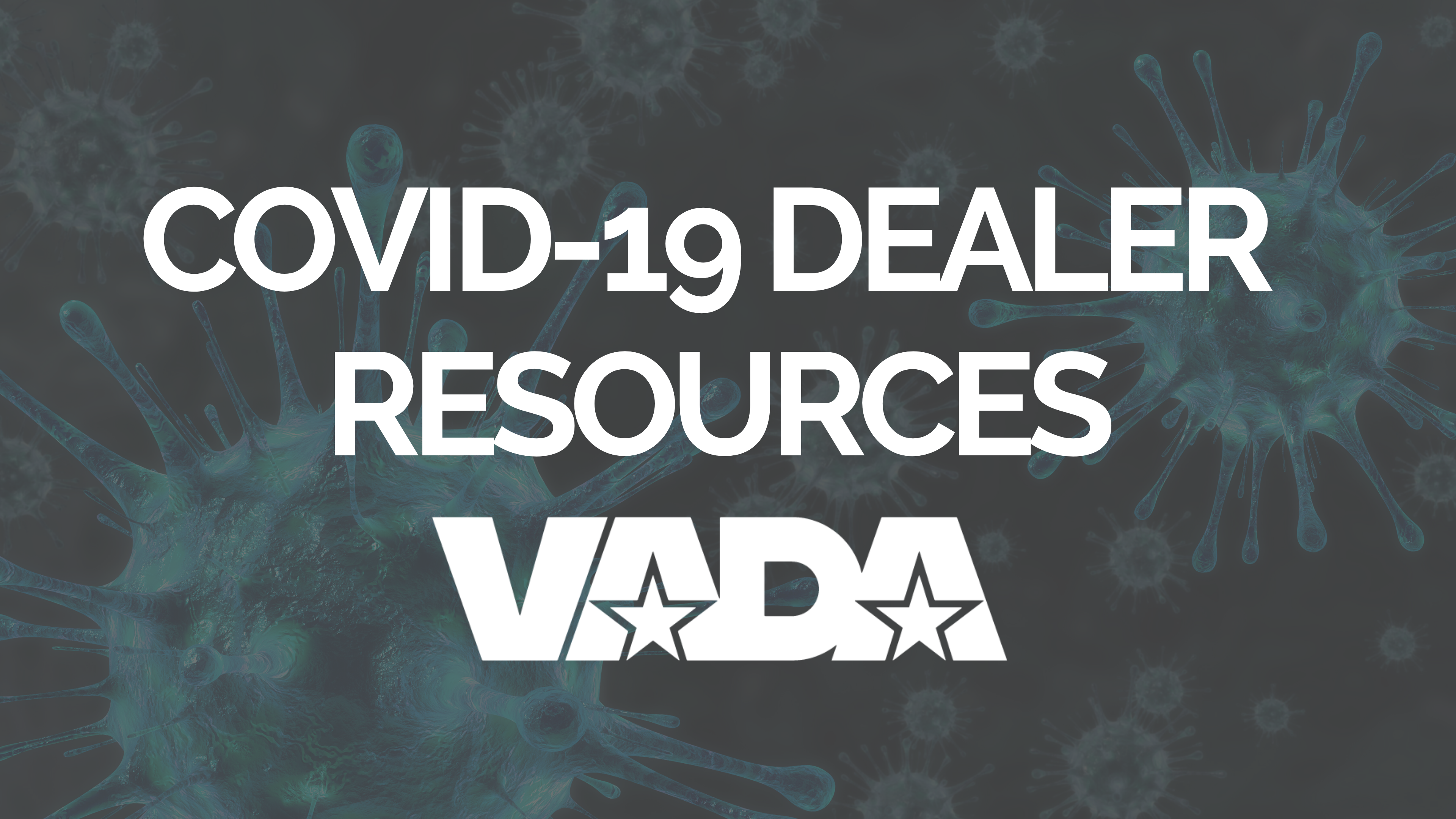 Apply now for the Paycheck Protection Program, and find other resources within the CARES Act. Click here for more. If you have questions on PPP, NADA has compiled answers to common questions.
For information on the Families First Coronavirus Response Act and its impact for businesses and individuals, click here.
For businesses:
For employees:
Safety and Health guidance for dealerships
CDC guidelines regarding face coverings
Every employee who handles cash, credit or debit cards, or customer vehicles (service lane, porters, techs pulling vehicles into a bay, etc.) should wear latex or nitrile gloves (keys, door handles, steering wheels, console controls, etc. are prime locations). Dealerships should keep a large supply on-hand so they can be changed frequently.
Make sure you PROPERLY remove your gloves.
Frequently wash your hands. Do NOT rely on hand sanitizer; it is significantly less effective than hand washing and will not work on areas of skin with oils, grease, dirt, etc. on them.
Do not shake hands, not even customers!
Maintain a greater distance between yourself and others. Maintain a distance of at least 6 feet whenever possible.
Use products from the EPA's list of antimicrobial products that work on the coronavirus.
Keep these products handy and wipe door handles frequently (especially any customer access doors) and clean the breakroom often (especially the handles on the fridge, the controls on the microwaves, the handles on the drawers where you keep plates, cups, and napkins). Also, frequently clean the handles and controls of any coffeemakers.
The content on this webpage is not intended as legal advice. If you require legal advice, please contact your attorney. The content on this webpage reflects information at the time the content was created and, given the changing circumstances surrounding COVID-19, is subject to change at any time.